Who we are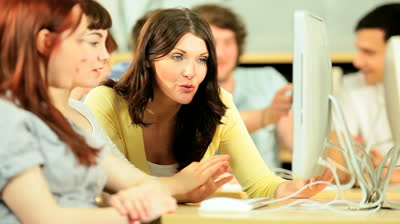 TechdreamZ is a full-services Information Technology Company providing IT services to many organizations. As a process oriented organization we recognize that people are the key driver in the IT business and by being people centric in our approach, we create a unique differentiator in harnessing the intellectual energies of the human mind to run your business and build 'best of breed' solutions for your enterprise. The Company has start-to-finish expertise in managing projects from concept to fruition. When you partner with TechdreamZ, we consider it a serious bond. We work with you to establish an understanding of your business needs and goals. We lay out a plan of technical achievement to accomplish these goals. We have experience in managing project teams, designing, building and delivering solutions to complex business problems provides a distinct advantage to all stakeholders in the enterprise. We welcome our employees, clients, vendors and partners to provide us constant feedback enabling us to deliver top quality services and products to our clients.

We work with leading organizations across the private, public and social sectors. Our scale, scope, and knowledge allow us to address problems that no one else can. We have deep functional and industry expertise as well as breadth of geographical reach. We are passionate about taking on immense challenges that matter to our clients and, often, to the world. We work with our clients as we do with our colleagues. We build their capabilities and leadership skills at every level and every opportunity. We do this to help build internal support, get to real issues, and reach practical recommendations. We bring out the capabilities of clients to fully participate in the process and lead the ongoing work. The Company has start-to-finish expertise in managing projects from concept to fruition. When you partner with TechdreamZ, we consider it a serious bond. We work with you to establish an understanding of your business needs and goals. We lay out a plan of technical achievement to accomplish these goals. TechdreamZ is a results oriented company, with a passion to help our partners and clients in their quest for excellence.
Techdreamz provides top notch computer education to IT aspirants from across the world. The company provides comprehensive learning environment to future programmers, web developers and hones the technical acumen of the students to help them scale new heights in their respective fields. Students are also provided with the opportunity to handle live projects during their industrial training. The motive behind providing industrial training is to keep them abreast of latest technologies.
Techdreamz Provides Industrial Training (Summer Internship Program) to B Tech, B.E., BCA, MCA And Diploma Students in the field of JAVA, Microsoft ASP.NET, Java, Android, PHP, Web Designing and Software Teting. "Our mission is to develop a Team of technocrats and to start a chain reaction of spreading innovative ideas which will lead India to a global technology leader".
Corporate Training Plays an important role in the B.Tech, B.E., B.C.A., MCA Course as it helps in building the career after Engineering and in this recession the skills developed during the Training will help out in Industries during Placement.
The program is managed by highly qualified and talented professionals have more than 30 years of combined I.T. and Corporate Training experience. Ready for Corporate Program conducts six months project based training in the following domains for students of MCA, BCA, B.Tech, M.Tech, M.Sc(CS/IT) , training conduct for 4/6 weeks for students.. Also we provide weekends training to professional Six months training program modules: Training & Project.
Successful completion of the training will be rewarded by Project Certificate by Techdreamz which acts as a Work Experience Certificate and Course Completion Certificate is also provided .
Here you can get a chance of working, guided by Technical experts. Techdreamz is Conducting the Technical Summer training Program for the students of B.Tech, B.E. MCA ,BCA . The objective of this program is to offer an industry specific and career oriented advanced course in Web development Systems aimed at creating quality Manpower in this field.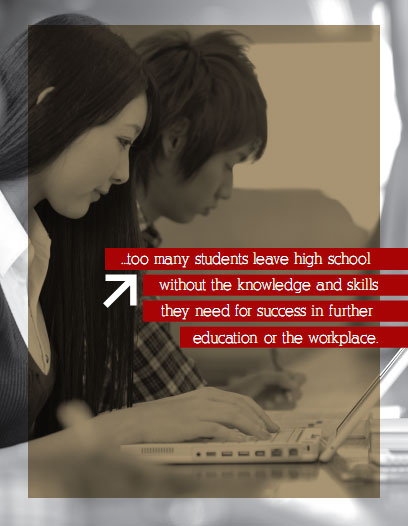 Facilities for Interns
100% Practical Training only.
Training Targeting Industrial Website Development in Jaipur
Daily/Alternative/Weekend Batch Options
Training BY IT Industry working & Certified Trainers (5-6 Year of Exp.)
All Courses are integrated with Advanced Technologies and Contents.
Live Project work Under Great Supervision
Small Batches (5 – 6 Students)
Individual Attention to Each Trainee
6 Month written work Exp. Certificate*
100% Placement Assistance with 2-3 Interviews
Resume & Interview Preparation from Our Experts
100% free Consultancy from our Corporate HR Manager
Guest lectures on Latest IT Trends& Tools From Corporate Persons
Focus on improving your Logic to make you a better Developer.
.Net and PHP Training on our Commercial LIVE PROJECTS.
Experience of Live hosting and Server Management.
Training will not be completed till you attend all the classes.
Missing part can be completed at other Convenient time i.e. no threat of missing the classes.
Interview Preparation, Notes provided.
Experience Certificate would be given for Asp .NET / PHP Live Project

ProjecT-Based learning
Project-based learning is an instructional approach that builds on students' interests to engage them in learning essential knowledge and skills through an extended, student-driven, and often collaborative inquiry process structured around complex, authentic questions and carefully designed products and tasks
Digital Learning Classes
Multimedia based DigiClassroom uses the true power of multemedia and provides tooland content for instructional LCD learning for students and helps in enhancing student knowledge.
Techdreamz focuses its efforts on using technologies like liquid crystal display (LCD) or digital light processing projectors (48 and 36 percent, respectively), interactive whiteboards (23 and 28 percent), and digital cameras etc. to give students instruction that is tailored to their learn- ing style and current proficiency with content and skills. Techdreamz training is essentially assessment and data-driven. Before the program's launch, students are given a free carrier guidance session to determine what performance indicators they needed to improve and which technology best suites their interests. Prctical tasks output are used to create students' daily schedules, matching students to both digital and traditional resources designed to help them fill in the gaps in their content learning. In Techdreamz training program students work on a variety of computer-assisted instruction programs, and take daily assessments the results of which are fed back into the system in order to formulate each student's schedule for the next day of instruction.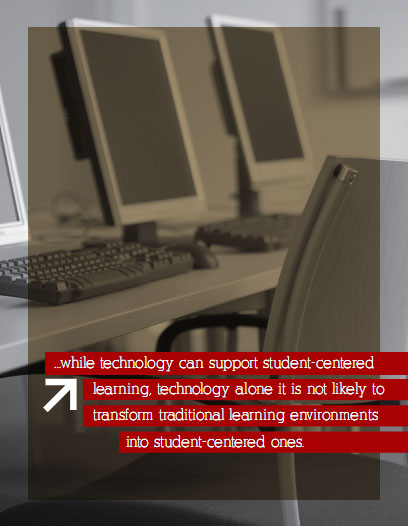 Job Oriented Training
TECHDREAMZ has designed Job Oriented Training course curriculum for the IT and engineering graduates which will give them the natural advantage to be ahead of their competitors in the IT industry. The Job Oriented Industrial Training program is an exclusive IT industry training program which adds difference and quality in the professionalism of the trainees. We are committed to impart industry oriented training to produce world class technically sound manpower. We spare no efforts to groom our participants and equipping them with all qualities to make them an asset to whichever industry/organization they work. Our major trust is on providing hands of experience on the chosen technology through
live projects.
Exclusive features of TECHDREAMZ:
Innovative and distinctive Curriculum designed by eminent Scholars
Highly accomplished and prominent Corporate Trainers with excellent credentials
Personalized and caring Training Environment
Unique and superior Training Techniques/Methodology
Efficient Counseling Services at no additional charge
Availability of high quality learning materials developed by distinguished Experts Dead Line and target based working schedule to get real time exposure.